The London's Burning wiki is an open resource dedicated to the popular ITV drama series.
Anyone is welcome to edit and contribute their knowledge of the show.
Overview | Browse | Categories | Wanted pages | Discussion | To do list | Random page
Featured Poll
Which character should not have been killed off?
For previous polls, see poll archive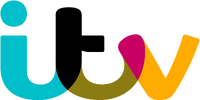 Ad blocker interference detected!
Wikia is a free-to-use site that makes money from advertising. We have a modified experience for viewers using ad blockers

Wikia is not accessible if you've made further modifications. Remove the custom ad blocker rule(s) and the page will load as expected.